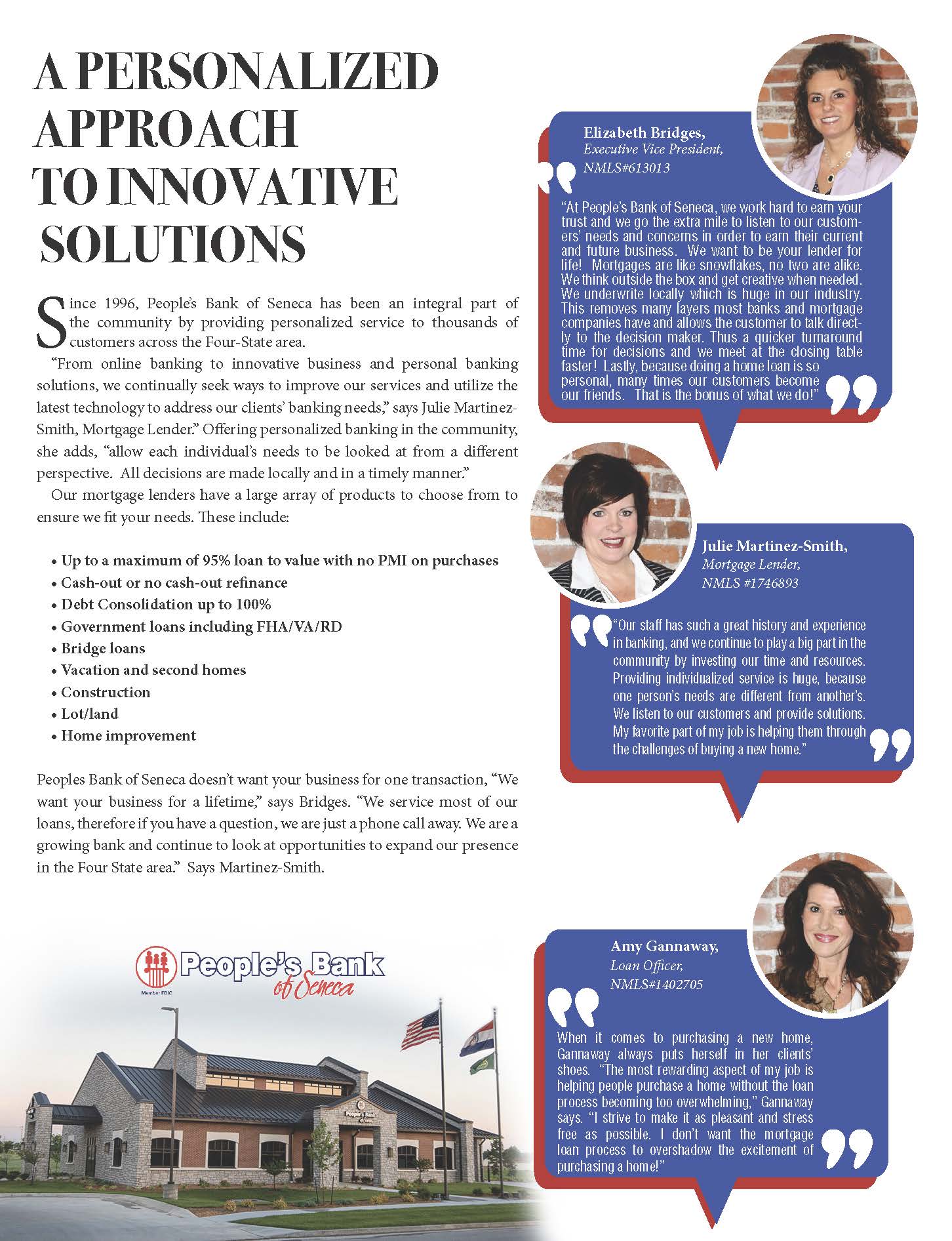 Courtesy | JMag
Since 1996, People's Bank of Seneca has been an integral part of the community by providing personalized service to thousands of customers across the Four-State area.
"From online banking to innovative business and personal banking solutions, we continually seek ways to improve our services and utilize the latest technology to address our clients' banking needs," says Julie Martinez-Smith, Mortgage Lender." Offering personalized banking in the community, she adds, "allow each individual's needs to be looked at from a different perspective. All decisions are made locally and in a timely manner."
Our mortgage lenders have a large array of products to choose from to ensure we fit your needs. These include:
• Up to a maximum of 95% loan to value with no PMI on purchases
• Cash-out or no cash-out refinance
• Debt Consolidation up to 100%
• Government loans including FHA/VA/RD
• Bridge loans
• Vacation and second homes
• Construction
• Lot/land
• Home improvement
Peoples Bank of Seneca doesn't want your business for one transaction, "We want your business for a lifetime," says Bridges. "We service most of our loans, therefore if you have a question, we are just a phone call away. We are a growing bank and continue to look at opportunities to expand our presence in the Four State area." Says Martinez-Smith.